Princess
Charlotte

bridesmaid dress:
Princess Charlotte as she waves to the massive crowd at her uncle's wedding at Windsor today May 19, 2018.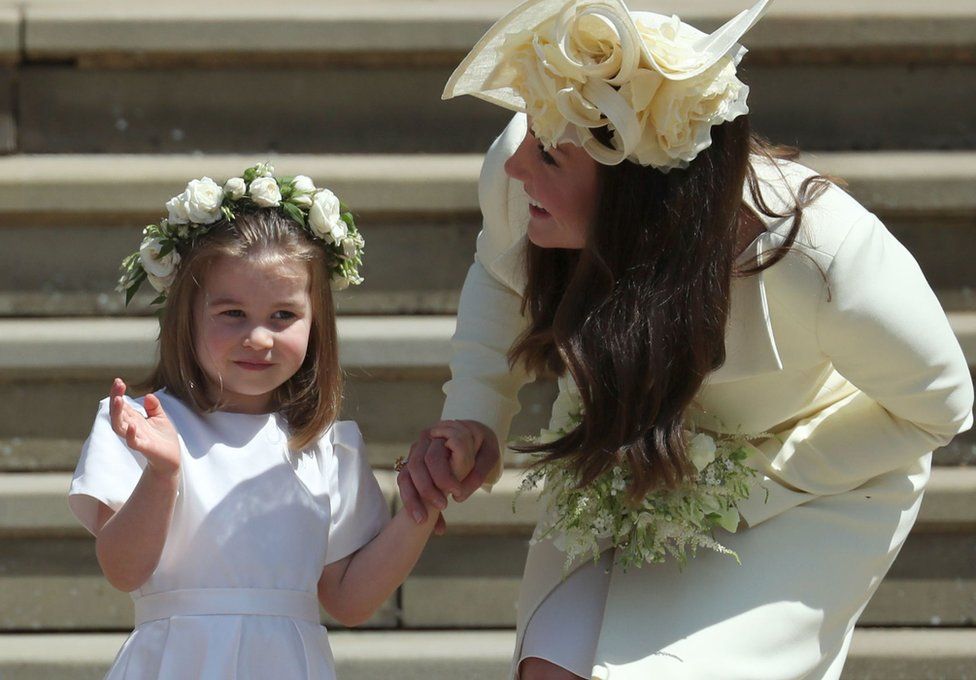 The big question is. Where is Princess Charlotte's Royal Wedding Dress is from?
The bridesmaid dresses were designed by Givenchy and have the "same timeless purity as Ms. Markle's dress." To complement the dress, the bridesmaids wore white Aquazurra shoes that were monogrammed with the bridesmaids' initials and wedding date.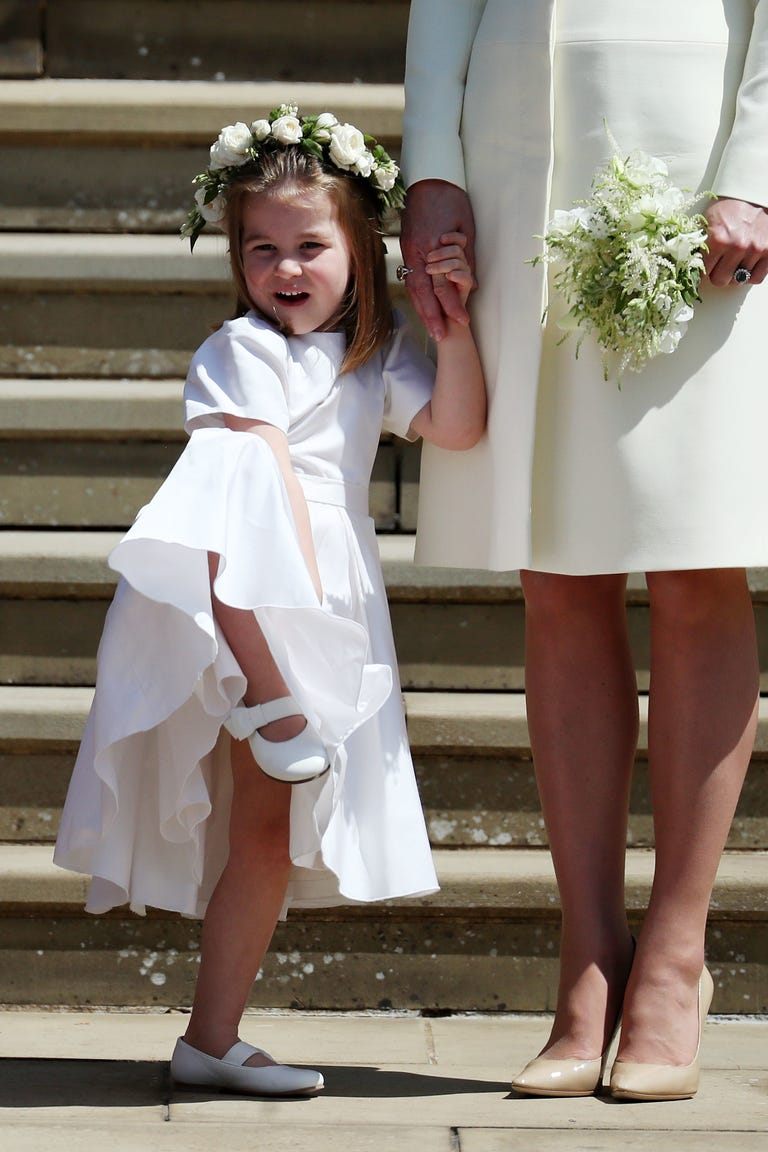 The best part: The dresses have pockets and pleats to give it a more relaxed, youthful silhouette. They also wore white flower crowns that included Princess Diana's favorite flower, Forget-Me-Nots.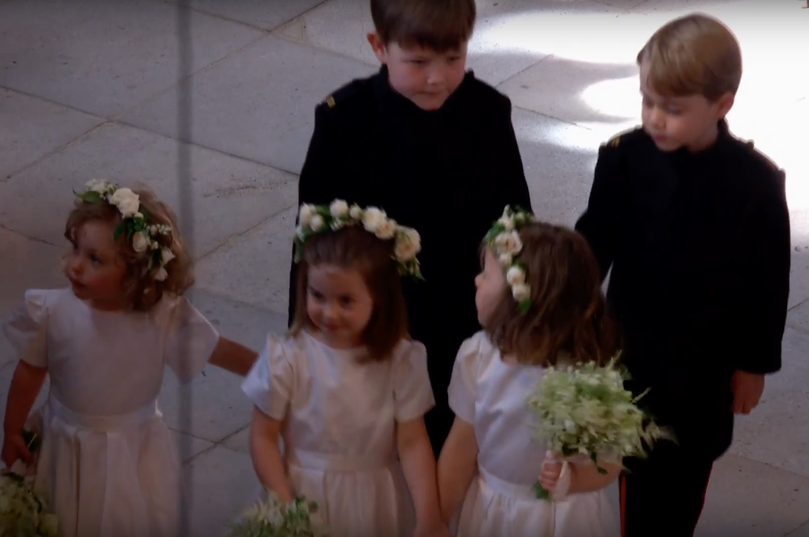 Notably, The same flowers were in Meghan's bouquet as Princess Sharlotte and the other bridesmaids.